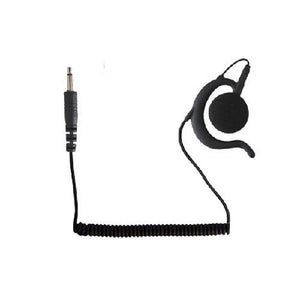 WPEH 3.5mm Large black earpiece.
For use with X10DR models
The high quality, durability, and reliability of Wireless Pacific ear receivers is the result of an impeccable design approach to meet the highest standards required by government agencies and law enforcement officers working in critical scenarios. Professional business users can feel assured that you are getting the same superior industrial class dependability and performance, no matter the size or type of your operation.
Connect to remote speaker microphone or two-way radio with 3.5mm audio jack. Listen only.
Comfortable. Clear audio.
Ear hook secures earpiece in a fast-paced environment.
WPEH 3.5mm Large black "across ear" earpiece. plugs into 3.5 jack on X10DR handsets
---
We Also Recommend